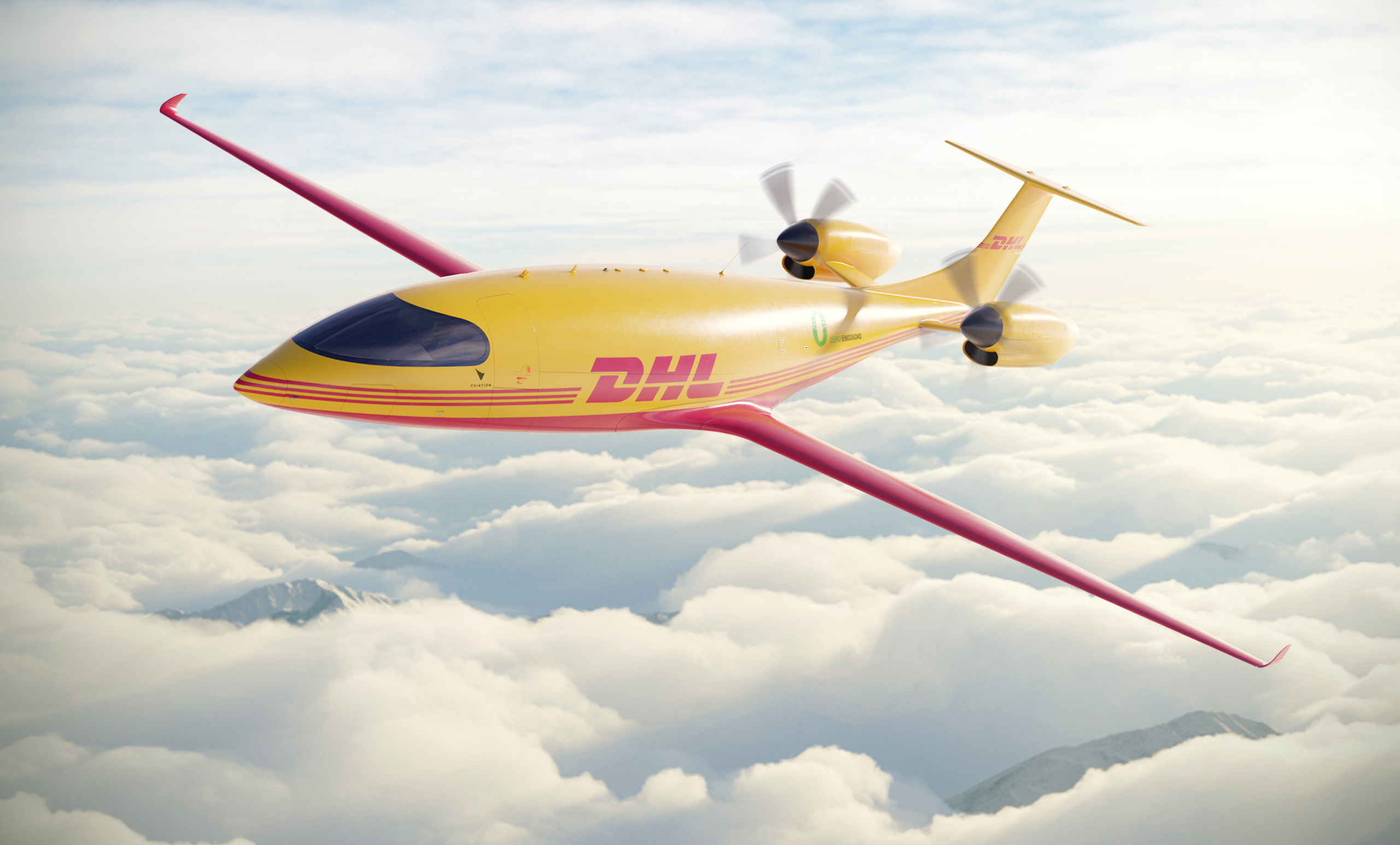 DHL to Add Electric Planes to Fleet in Pursuit of Zero Emissions
The race toward zero-emission logistics chains is expanding from the road to the skies.
DHL Express, the air cargo subsidiary of Deutsche Post AG, has ordered 12 all-electric aircraft to complement its fleet of battery-powered delivery vans and bikes, a move that will reduce emissions from air services. The Eviation Aircraft Ltd.-built freighters, known as Alice models, will be able to carry 2,600 pounds (1,179 kilograms) and have a range of 440 nautical miles.
"The Alice can be charged while loading and unloading operations occur," DHL said in a statement on Tuesday, adding it takes 30 minutes to charge the plane's batteries. The aircraft are slated to join DHL's fleet in 2024 and be deployed on routes in California, a company spokesman said.